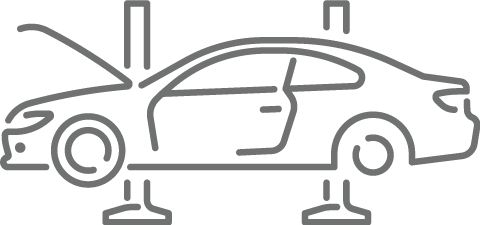 Brake Service and Repair
Your cars brakes are perhaps the most important part of your vehicle. Well functioning brakes keep you and your family safe every day, and allow you to comfortably contend with all the challenges Calgary roads have to offer. Brake checks are important, and brake service to ensure your brake pads, rotors, brake lines and calipers are in perfect working order to keep you safe and secure. At Country Hills Nissan, we believe in maintaining your vehicle right, and doing it with a smile. Great customer service is at the heart of your brake service experience, so come in, relax in our waiting area and have a complimentary coffee on us.
Whether you're in the market for performance brakes, or just need to keep your car brakes in perfect order, our brake shop offers complete brake service and brake repair.