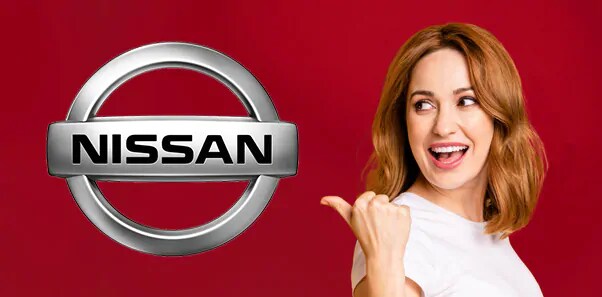 Nissan has been around, in one form or another, for over a century. During that time, the company has developed expertise in car manufacture and producing other complex transportation products. Nissan has a long, rich history, with many notable achievements along the way. Here are the seven most interesting facts about Nissan:
1. In 1914, several auto-makers merged to create the Nissan Motor Company Ltd (Nissan) whose first mission was to produce a functional passenger vehicle named "DAT", which means "Agile" in Japanese. A further merger brought the company into the arena manufacturing trucks.
2. During World War II, Nissan shifted from car manufacturing to developing equipment for the military. The company featured army trucks, aircraft, and boat engines. This turned into a positive as ship building and engine design divisions came into being which are still around today.
3. Nissan created the luxury brand Infiniti in 1989. It's debut model, the Infiniti Q45 was the first of the line to challenge European luxury brands like Mercedes and BMW.
4. In 1993, Nissan's Micra model won "Car of the Year" in the European market. The Micra is a vehicle designed for everyday life, with high quality design, agility and great fuel economy. Few cars offer as much value for each dollar spent.
5. Nissan was the first automaker to debut a Continuously Variable Transmission with fixed gear ratio's. This happened in 1997, and the ingenious design was used as the gearbox for the Nissan Hyper CVT-M6 in its real word application.
6. The Nissan GT-R is considered the fastest street-legal vehicle, outpacing even Ferrari and Porsche and showing the best time to a closed circuit of the Nurburgring race track in Germany.
7. Right now, Nissan is the second biggest Japanese automaker, and is a world leader in the industry. The company is represented in 18 Countries, with offices in the USA, Europe, Australia, South America and Asia.
Nissan's rich heritage and solid expertise is embodied in it's vehicles today. Whether you're interested in a 370Z or a Nissan Armada, you'll be impressed with the technology, power, and styling that goes into each vehicle; and the expertise that has made Nissan one of the world's top car manufacturers.
Come in and see the huge selection of quality vehicles available at Country Hills Nissan's showroom located at 2451 Country Hills Blvd NE in Calgary, or give us a call at (403) 287-5999 and we'll be happy to answer all of your questions.